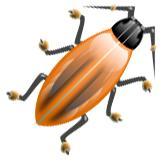 This is especially for web developers, Chances are you have installed FirBug for debugging purposes. It looks like the network monitoring feature of FireBug slows down Gmail.
For the best Gmail performance, disabling Firebug for Gmail is the best option
For Windows or Linux Users following are the steps:
To disable Firebug:
Open the Firebug pane in your Gmail tab by clicking the Firebug icon.
Click the down arrow next to the Net tab, and select Disable monitor for mail.google.com
Repeat Step 2 on the Console and Script tabs.
If the performance is still slow then disable Firefox completely.
Other reasons for Gmail running slow in FireFox:
Gmail in Firefox can work slowly if there are many addons installed. If you want to remove unnecessary Addons from Firefox then just go to Tools -> Add-On and disable the Addons you don't use frequently.
Hope this helps you. Also read :
Latest Gmail Tricks